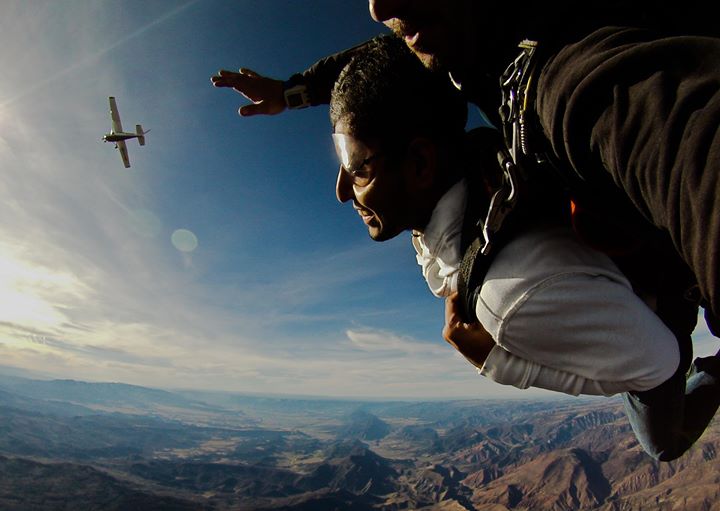 Looking forward to cross skydiving off your bucket list? We agree you should! Roaring Fork Skydivers knows you have options but you should know that we offer some of the better deals.
PRICING
A tandem skydive is where you're harnessed and attached to an experienced instructor and they'll be responsible for operating the parachute. You'll learn the basics of body position on freefall and safe landing procedures. Learn about human flight by making a tandem jump!
A tandem skydive with us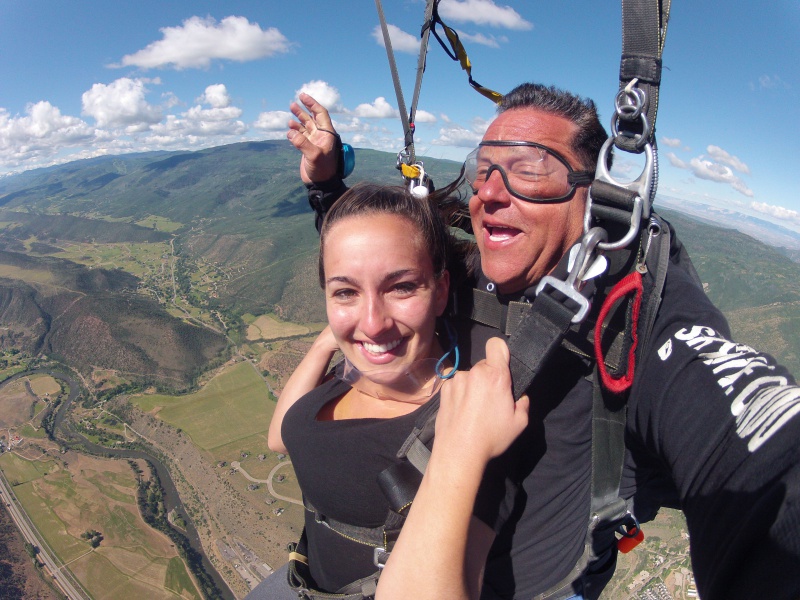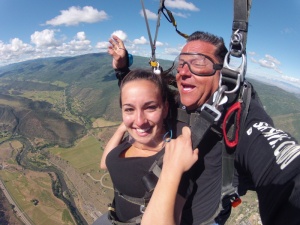 is $308.00. This includes instructions from one of our United States Parachutes Association-rated  (USPA) instructors, gear and equipment rental such as jumpsuit, goggles and gloves, 25 to 30 seconds of freefall time, about 5 minutes of parachute ride, a tandem certificate to prove the experience (every jump counts toward your license!), free t-shirt, and free bumper sticker!
You may purchase your video and photos package for an extra cost of $100. All footage and pictures will be in digital format which will be handed to you a few minutes after you land for the jump!
Experienced jumpers are also welcome to jump with us for $30 per ticket, and parachute rental is $25 per jump. Altimeters are also available.
TO FIND OUT ABOUT OUR SKYDIVING DEALS, CALL +1(970) 364-3737.
WHAT'S INCLUDED
In addition to above's list, the cost of your skydive covers the following:
Aircraft maintenance
Fuel usage
Gear and equipment upkeep including two parachutes per parachute rig
Safety equipment such as Automatic Activation Devices
Staff training and payment for their services
CHEAP COLORADO SKYDIVING DEALS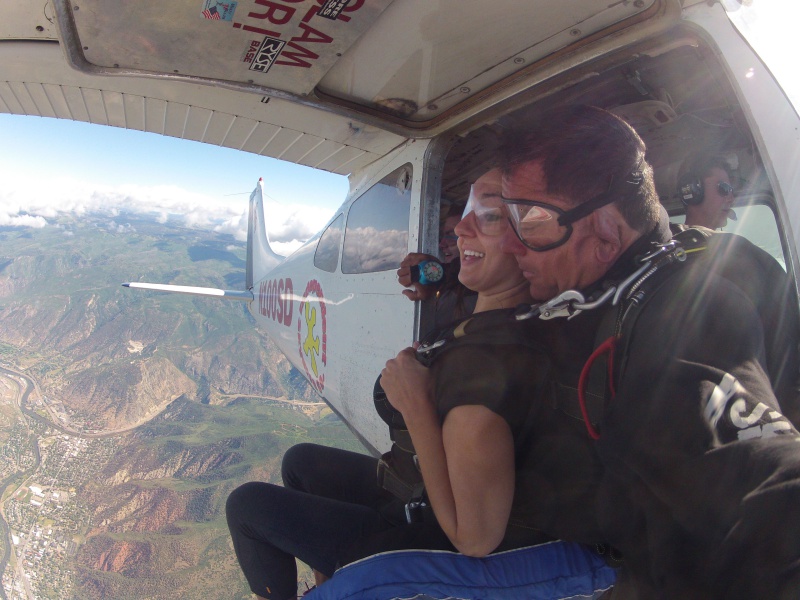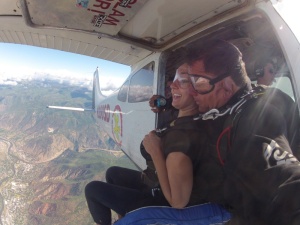 You may find cheap skydiving promos, deals or sales but keep in mind that you get what you pay for. Third-party agencies run such deals or skydiving centers who do not invest much towards their equipment (…underpaid staff utilize them, by the way – yikes!).
Skydiving is a relatively safe sport though at times unforgiving. We do not cut corners and our dropzone do not rely on upsells and jump volume. Your instructor wouldn't be rushing to check your gear before we throw you out of an airplane!
Aside from our reliable skydiving equipment and hard-working team, the view from our airspace is a bonus 🙂
TO FIND OUT ABOUT OUR SKYDIVING DEALS, CALL +1(970) 364-3737, OR YOU MAY ALSO CONTACT US AT HERE.