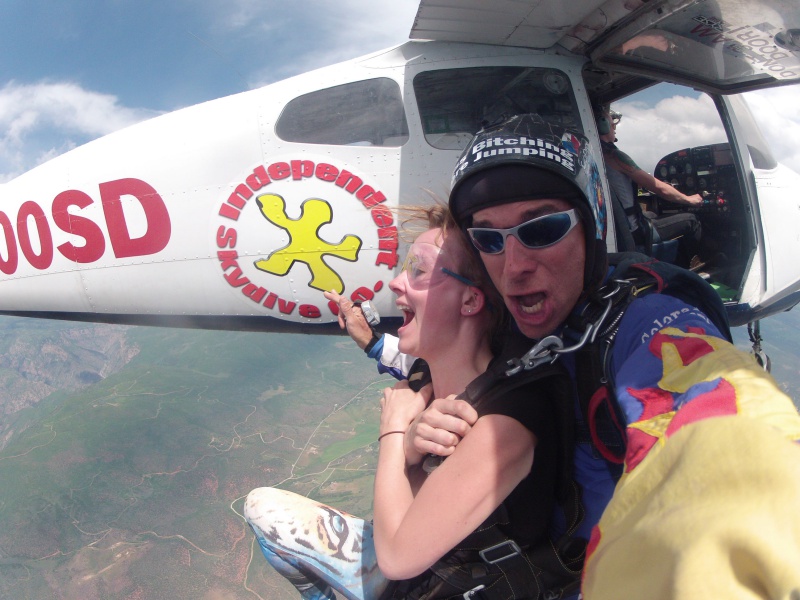 Your Next Colorado Adventure – Skydive Aspen!
Roaring Fork Skydivers is just a short 45 minute drive to Aspen, Colorado. It is the only skydive facility offering tandem jumps in the heart of the Rocky Mountains. Why drive to Denver when you can experience arguably some of the most amazing CO views from right in your own backyard? You'll spy the Maroon Bells, the Colorado and Roaring Fork Rivers, Glenwood Canyon, Aspen Ski Resort and even the Continental Divide off in the distance
You will be happy you made Roaring Fork Skydivers your choice for a tandem skydive. Knowing you will be with a safe, professional staff with an emphasis on customer service giving you the attention needed to have a fun relaxed skydive. Come on out and experience what has been said to be "quite possibly the most scenic skydive" around!
Call us today to find out how to book your next Aspen skydiving adventure! (970) 364-3737
Location & Directions
1172 Airport Center Road, Glenwood Springs, CO 81601
Directions to our office: From HWY 82 turn Right on 27th St. Go thru the next stop light and into the roundabout. Turn Left out of the round about. This is Midland road. Go 2 miles. The road will turn from Midland to Airport Road. On your left will be a large steel building, turn Left just beyond the building. Follow that road around to the other side of the airport and park in the parking lot just past the lot with the U-Haul equipment (red pin on above map, the hangar is at the green pin). Give us a call from there. We will guide you in. Safe travels.
Jump From a Perfectly Good Airplane high above Glenwood Springs, CO!
(970) 364-3737
We operate 9 months a year!
OPEN Thursday-Sunday 8AM-6PM